A Seamless Selling Experience
Your home is your most valuable asset. When it comes time to sell, you want to be sure you are working with a real estate professional who has the expertise needed to get you top dollar for your home efficiently and effectively. We will work with you to position your home on the market in a way that ensures your sales experience is as stress-free and profitable as possible.
Getting Ready to Sell
Before putting the sign on your lawn and advertising your home, there are a few key steps you can take to make your home more sellable for which we can coach you through.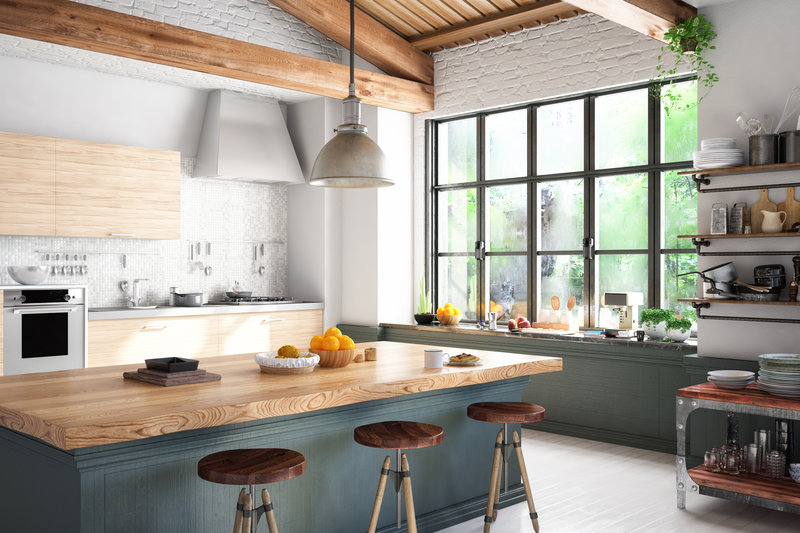 1. Remove the clutter
Imagine what your home would look like if you removed half of your belongings. In order to make your home more appealing to buyers, it's important to eliminate personalized items, as well as excess furniture and decorative features. Less is more. A minimal design with few distractions will help buyers see themselves in the space.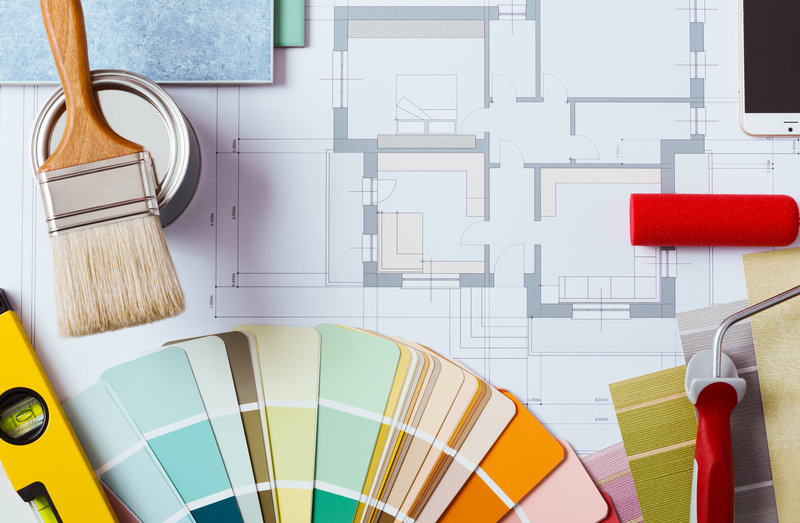 2. Patch and paint
Pride of ownership is a key selling feature, and you can demonstrate yours with simple fixes to leaky faucets, running toilets or squeaky doors. Adding a fresh coat of paint to the walls, using neutral colours, is also a good idea. It's a relatively quick and cost-effective way to make your home feel bigger, brighter and more welcoming.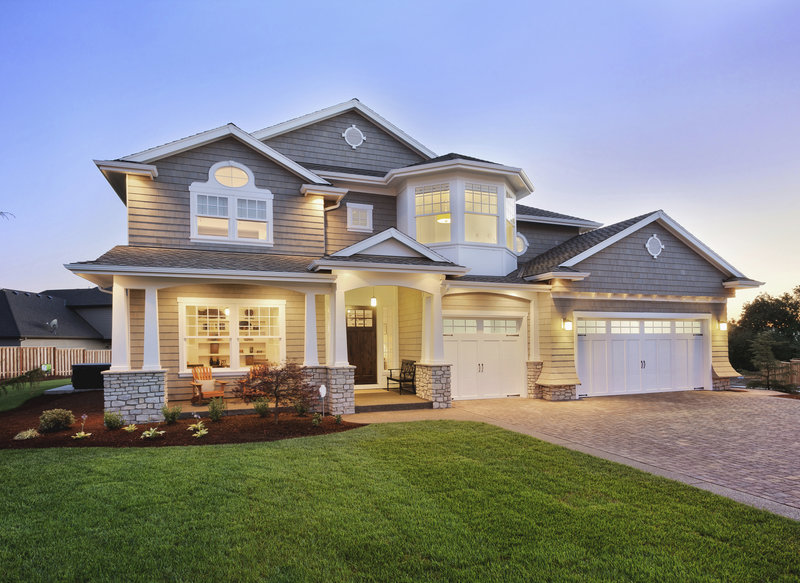 3. Spruce up the curb appeal
The outside of your home is what potential buyers see first when they pull up to a viewing, and we know how important first impressions are. Make sure the grass is cut, the yard is landscaped and the exterior looks well-kept.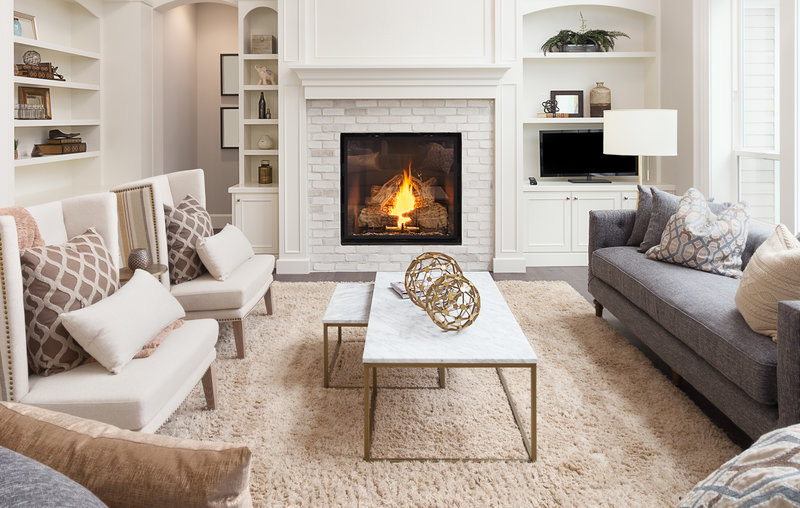 4. Stage your home
Studies show staging your home helps you sell faster and at a higher price point. Small changes can go a long way in making your home look Pinterest-worthy from every angle.
Why Work With Us?
When it comes to buying your perfect home, there are many steps and decisions to navigate along the way. By partnering with us, you can rest assured knowing we will:
Accurately assess the fair market value of your property so it sells fast and for maximum profit.
Use the latest marketing tools to make your home stand out from the crowd and find serious buyers who are ready to act.
Stay ahead of market trends and offer professional advice and guidance.
Connect you with the right professionals and resources.
Be transparent and accountable in supporting you throughout the entire decision-making process.
Negotiate on your behalf and put you in an ideal position when reviewing and accepting offers.
Ready to get started? Connect with us and let's talk about your goals for selling your home.
Testimonials
" The Gregory Group team is very responsive and active! They are very knowledgeable and experienced and within their huge network can find your best solution! Whether you want to buy or sell, you won't be disappointed! "
- Familie Been
" Would like to Thank the Gregory Team for making this experience stress free and taking the time when we had or buyers had questions. Thank you again for making the sale of the property go smoothly. "
- Tammy Knight
" Have dealt with a few real estate agents in town. Barb and Kevin from the Gregory group are incredible.. beginning to end. Very patient, answer all questions you might have ( and not the readers digest answer). They handled everything from suggesting what we could do to help sale to staging ( at no cost ever to me). They work hard 24/7 at selling your home and that continues till its sold. Then comes the follow up, the assurance and again incredible clarity with explanations all the way... oh and can't forget the swag.. šŸ˜Ž Nicely done Gregory group.. "
- Don Wakely
" When it comes to real-estate marketing, Kevin has more tools than most to advertise your listing. Thorough, dependable and focused, Kevin is an excellent choice for a realtor. "
- Corey & Olga Peters
" Kevin Gregory and The Gregory Group went beyond our expectations of a realtor. Kevin's professional attitude towards getting your house sold and/or purchasing your new home is an experience that everyone should have. Even before officially listing, they were only a text message, email, or phone call away. Kevin stands by using the most powerful resources available to sell your house - social media, professional pictures, and 3D virtual tour. When it came to purchasing our new home, he went to bat for us to make sure we got everything we wanted for the right price. On the day of possession, he made sure everything worked how it should and was in good condition. Also, being able to borrow one of his two enclosed trailers for moving day made things much easier. Overall our experience with Kevin and The Gregory Group is something we feel everyone should have. "
- Jeremy Bates
" Kevin has introduced innovation to the business of selling homes. This makes selling your homes easier and faster. He will help you sell or buy a new home... "
- Emeka Egeson
" William and I bought our first home together and we had no idea were to start until we found Kevin. We highly recommend him! Thank you Kevin! "
- Amber Janz
" Working with Kevin Gregory was a ā€œREALā€ pleasure. At the beginning, we were nervous to sell our business, not sure how to sell it, or if it would even sell. We called Kevin Gregory and we were immediately impressed by his work ethic and complete dedication to our business sale. Our meeting cemented that we made the right decision and that we had solid professional representation on our side. Kevin stepped in and handled all of the stressful business sale details, so we didnā€™t have any worries at all. In the end, Kevin SOLD our 14 year business fast and above our expectations. We recommend Kevin Gregory for ALL Real Estate šŸ" needs. "
- Leita & Ray, MB
" Kevin is an excellent realtor, he showed us as many houses we needed to find the right one, always super fast on booking visits and replying to our questions. He literally found the perfect house for us and made the whole buying process super easy. "
- Allan da Silva
" Working with Kevin on both the sale of our house and purchase of a new home was fantastic. He made the whole process easy to navigate from start to finish. Kevin and his team were prompt to respond to any questions we had. They worked seamlessly together providing a professional and quality experience. My wife and I would highly recommend Kevin Gregory. "
- James Treloar
" I would highly suggest using Kevin as your realtor. He was beyond patient and very helpful. We wouldnā€™t have found the perfect home for our family without him "
- Liam MacCharles
" Kevin was very helpful for us gave excellent service and advice we were able to get the home that we we're looking for directed us to the right people we needed to speak with I would recommend Kevin to anyone who is looking for a home or advice for a mortgage "
- Susan Stirling
" It was a great pleasure working with Kevin Gregory on selling my house. The house was sold in 4 days! Kevin puts his client's interests in the first place. In order to sell your house for a better price and faster he uses different techniques such as a highly convertible site, professional photography, 3D virtual tours, staging, etc. He advertises a lot both online and offline to make your property highly visible to potential buyers. A very professional and reliable realtor! Highly recommend! "
- Vladimir Varakin
" Working with Kevin while we looked for a home for my son, first time home buyer, was great . Kevin showed us all types of home, trailers, condos and property with rental income potential. He was very willing to answer any questions, big or small and never made us feel stupid. He had no hesitation to show us any concerns with a property we may not have noticed that may need repair and extra cost. He treated my 19 year old son and his girlfriend feel like adults, which very few business people even attempt to do or hide that they are to young to spend time on. When I am ready to look again I will for sure contact Kevin. With Kevin I ha don fear of my son viewing homes alone as I knew Kevin would not steer him wrong. "
- Charity Kalinowsky
" I would highly recommend Kevin for anyone looking to purchase or sell a house ! As a first time home buyer, the process was a little daunting to say the least, but Kevin made everything so much easier and was patient as I dragged him through dozens of house viewings. Every question I had was answered promptly and appointments to look at houses were set up right away. He was honest, knowledgeable and not pushy in finding a house. I love my new home and its thanks to Kevin and his team at the Gregory Group Realty! "
- Marianne Renaud
" After we had a not so great experience with a previous realtor that left us with a feeling of mistrust around the home-selling process, Kevin and Barb Gregory of Royal lePage reversed our perspective entirely. They where honest, communicative and and very thorough in how they structured the marketing around our property! They paid close attention to detail every step of the way! We recently closed on a deal and sold our home to a nice couple returning to Brandon. If you ever want to sell or buy a home we highly recommend Kevin & Barb! Thank you guys, Cathy&Jurgen Rauch "
- Cathy & Jurgen Rauch
" Kevin was an excellent agent, he sold our son's home quickly, very professional and dedicated to the seller, was very impressed with the frequency of showings and keeping us updated by emails on a regular basis. Would recommend Kevin to anyone looking to sell a home with the top agent in Brandon. Thanks again Kevin. Wishing you great success in 2020. "
- Marcie Bart
" Kevin did an amazing job of finding us our perfect home. Hands down, the best real estate experience weā€™ve had. "
- Terri
" Was a great experience, went quick an easy. He walked me through everything. Highly recommend. Only problem, they made my house look to good almost had second thoughts. But canā€™t wait till he finds me my new home. Well finding us the perfect house was pretty fast. The Gregory Groupā€¦. I canā€™t begin to say how much we appreciate all of youā€¦ "
- Liz Mccallum
" Kevin was our realtor for the recent purchase of our home. We would highly recommend him as he is professional, informative and responded to our inquiries in a timely manner. He is genuinely caring and helpful and we thoroughly enjoyed navigating this house hunting process with him and his wife Barb. "
- Tracy Kowalchuk
" Kevin and Barb did a great job selling our home, hassle-free and sold in 2 days. "
- Hui Kwon
" The Gregory Group has been an absolute pleasure to work with. They helped us every step of the way with selling our previous house - expert advice, staging suggestions, photography, 3D walk through, online marketing and multiple open houses and showings, allowing us to sell our house quickly and for a great price. The Gregory Group also worked tirelessly to find us the perfect new home, and hopefully our forever home. Evenings, weekends, whatever was necessary. Responsive, professional, good people and just fantastic at what they do. I highly recommend the Gregory Group if you are in the market to buy or sell. "
- Stephanie Ritchot
" Kevin was extremely helpful during and after the purchase of our home. He was quick to answer messages and always patient with me. This was very important as we were moving from Ontario and I had a lot of questions. I am so pleased we found Kevin, we couldn't have found anyone better. "
- Kathie Tugwell
" Kevin did an amazing job of finding us our perfect home. Hands down, the best real estate experience weā€™ve had. "
- Jerry D. Brandon, MB
" Super fast, very professional. No Nonsense. Would highly recommend for any real estate transaction! "
- Mike L.
" I highly recommend the Gregory group. They are simply the best! "
- Alberto Dallari
" I needed to find a house as quickly as possible as my basement apartment had flooded during a storm. I called Kevin as I new him through the military. I explained to him the situation and that I needed to find a quality place ASAP. He walked me through everything, took me to at least a dozen places (if not more), and before you know it, I found my place. It only took 41 days form the day I first reached out to him, until the day I moved in. Truly remarkable considering all the things that go on in between buying a house. Barb was there for me too! Because Kevin is in such high demand, Barb filled in when required, either in person or through email/text. She offered great tips and advice. It was truly a pleasure to have worked with both of them. Anyone who is considering purchasing a home should look no further than the Gregory Group. Special moments call for special people. Thank you.šŸ˜€ "
- Randy Massia
" Kevin is kind, patient, knowledgeable, timely and resourceful! He's truly everything you could ask for in a realtor! Kevin takes pride in his work and it shows. Definitely worth checking him out, I highly recommend! "
- Sarah Sodomsky
" Great working with Kevin! Heā€™s patient, easy to work with and very thorough. Responds to emails and texts really quickly. Answers any questions we had as first time home owners and even after we bought our home was there to respond to questions or point us toward the right people. Would recommend him to all my friends looking for their new home! Thanks Kevin! "
- Alicia Sass
" Awesome! We had to take our little one with us everywhere and Kevin was amazing with all of us. He even included our child in the conversations. Definitely recommend. We got an amazing deal on our new house! "
- Patricia
" Awesome to deal with, sold our home so quickly so that we were able to get the new home we wanted! "
- Sam Hall
" Kevin is the best realtor we could use hands down ! Him and his team are real professionals ab out real estate! Technologies, staging ,skill, ads and the all the commitment he's giving to sell our house ..( we where 3000 km away and Covid happen .. no posting ) . It was a long road but he never give up troughs time being and they finally sold our house . I see some of his military skill getting apply to his job ( stuff happen really effectively on time ) and he is a man of is word! THANK YOU VERY MUCH! ! "
- Tommy Allard-Gauvreau
" Kevin knows the housing market. I have used him as my realtor to sell my houses. He really does make real estate real! I highly recommend using Kevin's services when buying or selling a home. "
- Dorothy Heaman
" Kevin is very good at his job! He helped us to sell our home quickly and went out of his way to seal the deal on our new home! He always made time to show us houses and was quick to answer any questions that came up! We would recommend Kevin for your realtor needs. "
- Kristin Kuzuk
" Great experience. Kevin was responsive to our questions and easy to deal with. The entire process was very simple and quick. All around good experience. "
- Ryley Davidson
" Thanks to The Gregory group,we had a smooth transition into our new home,right from the start you guys were very helpful in solving all issues brought up, Kevin was very professional and accomodating,friendly and understanding. I love and enjoyed the service you guys rendered. And would strongly recommend to anyone. "
- joy osuagwu
" After seeing first hand, I agree with what other people have told me. Kevin genuinely cares, and has his clients best interest in mind. I would highly recommend Kevin to anyone looking to buy or sell a home. "
- Jordan Pokasek
" Kevin Gregory and his team at Gregory Group did an outstanding job at successfully selling our home. From the moment Kevin presented what his team could do, we knew we were in good hands. From staging, to painting, to pictures, to marketing, Kevin and his staff were extremely professional, courteous and responsive at all times. Tracy and I, would like to extend a heartfelt thanks to Kevin, Barb, Dana and rest of his team for helping us sell our house during a pandemic. I highly recommend Gregory Group and Royal LePage Martin Liberty Realty to anyone in the military community and Westman Manitoba that needs to buy or sell a home. Look no further, they can get it done!! "
- Don Askeland
" Where to begin, everything happened so fast in the best ways possible. We initially reached out to Kevin of The Gregory Team with Royal LePage to take a look at a house he had listed. Surely, we wouldnā€™t buy this house as it was the very first house we were going to see, I mean you should shop around right? Well, we didnā€™t! We instantly fell in love! But of course appearances arenā€™t everything and we did have some questions to ask. Kevin had all the right answers, about the house, the neighbourhood, proximity to amenities, and when he seldom didnā€™t he was sure to find out. He was readily available via email and text, when he had an answer we werenā€™t waiting long to hear from him, which is very settling to the nerves of nail biting first home buyers. To be safe we had a home inspection done and the team recommended a wonderful, very thorough and informative home inspector who had some insights and suggestions for things we could do to improve our home down the road but that nothing was urgent and our home was safe and ready to be lived in and enjoyed. Barbara helped us move up our possession date with ease which was well appreciated because moving in in a Manitoba November wasnā€™t getting any warmer. Overall, we had a outstanding experience with this team and would 10/10 recommended them. "
- Lacey Monroy
" After being unsuccessful trying to sell for a few years, Kevin offered a plan on how to sell our house. It was more than refreshing. Kevin hustled for us and the result paid off. He and Barb were always available for communication and were flexible to fit our schedule and needs. We will use Kevin in the future and would recommend him to anyone looking to list. "
- Jon Hill
" Friendly, honest, trustworthy, always answered my texts in a few short moments. Kevin was always available for questions, we dragged him all over looking at places lol. Would defiantly recommend. I will be using them again to purchase a rental property "
- Carrie Logan
" Kevin is great to deal with. Heā€™s very straight forward and helped with all of our concerns. We sold our home and found a new one with him. He made the whole experience as easy as possible. "
- Sarah Tomchak
" Really knowledgeable, professional and worked hard to find what I wanted! Excellent communicator and had no issues working late to ensure the deal was done! "
- Sean Osztian
" Kevin and his team were excellent to deal with. Kevin offered advice on a realistic expectation of what to ask for our house to get a quick sale, he was aggressive in showing and marketing our house. His virtual walk through is the utmost in professionalism. "
- Tim Adolphe
" Would highly recommend Kevin ! He was not only extremely professional but also very honest and kind.He was not pushy and was quick to respond to our questions and needs. We will forever appreciate his hard work with helping us purchase our first home :) "
- Mel Runions
" Working with Kevin while we looked for a home for my son, first time home buyer, was great . Kevin showed us all types of home, trailers, condos and property with rental income potential. He was very willing to answer any questions, big or small and never made us feel stupid. He had no hesitation to show us any concerns with a property we may not have noticed that may need repair and extra cost. He treated my 19 year old son and his girlfriend feel like adults, which very few business people even attempt to do or hide that they are to young to spend time on. When I am ready to look again I will for sure contact Kevin. With Kevin I ha don fear of my son viewing homes alone as I knew Kevin would not steer him wrong. "
- Charity Kalinowsky
Previous
Next